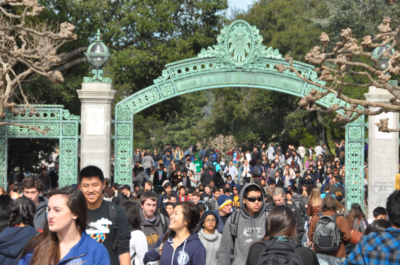 Can I Transfer to a UC If I Have Bad Grades?
I can only speak for the UCs. You certainly stand a chance to get into any UC, including Berkeley (believe it or not). The UCs love new beginnings, clawing your way out of the mud, as it were.
The UCs do not care about Ws. What you need to do regarding Ds and Fs is either retake the courses or apply for Academic Renewal if it is offered at your college. Academic Renewal will wipe out select bad grades. Some AR lets you cherry-pick a certain number of individual courses, some only allow you to wipe out entire terms (meaning any B in there would be erased, too).
Not all schools offer AR, and each has it's own rules. Check with your CC. There also needs to be a certain time frame from when the bad grade occurred and the present time (usually one-two years), and you need to have fulfilled a certain number of units since the bad grades, and have a minimum GPA.
In all three cases — repeats, AR, Ws — the UCs will be forgiving. The only caveat might be if you had bad grades in major prep courses for highly selective majors, because they might feel you can't grasp the material. However, a strong repeat grade and an explanation that you just weren't ready, often suffices.
The above is one of my answers on Quora. Click here to view all my Quora answers.