Transfer GPAs for Engineering Majors, UCLA 2015
Below are two charts with the average GPAs of every transfer student admitted to UCLA for fall 2015 in the College of Engineering and Applied Sciences. Yesterday, I tackled the Transfer GPAs for all Engineering Majors at Berkeley.
This is the first year the UCs have unveiled these statistics for every UC. As I noted in a previous post (Transfer GPA by Major for Every UC), up until now the only UC to provide this info was UCLA.
Below are the mid-range GPAs that make you a competitive applicant for each major, as well as admission stats for (1) Aerospace Engineering, (2) Chemical Engineering, (3) Civil Engineering, (4) Computer Science and Engineering, (5) Electrical Engineering, (6) Materials Engineering, and (7) Mechanical Engineering.
If you wish an INFOGRAPHIC of both UCLA's and Berkeley's engineering stats as seen in these posts, click here.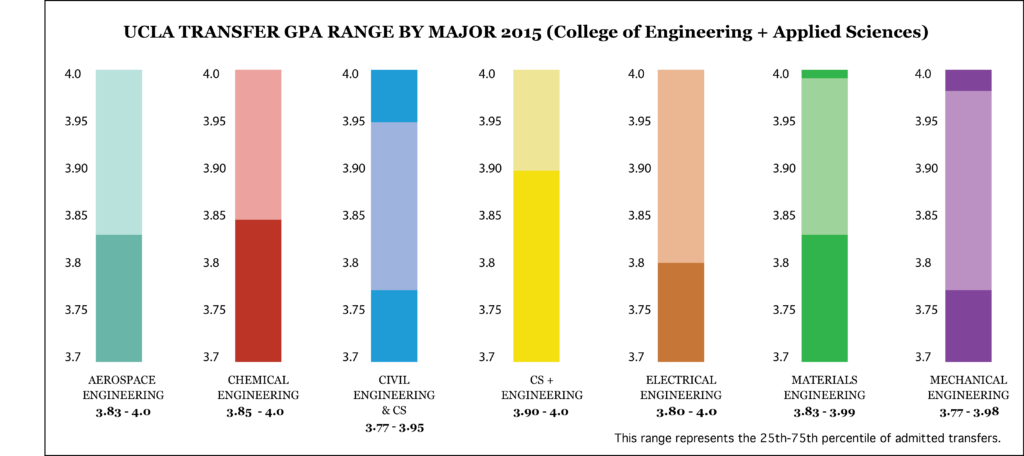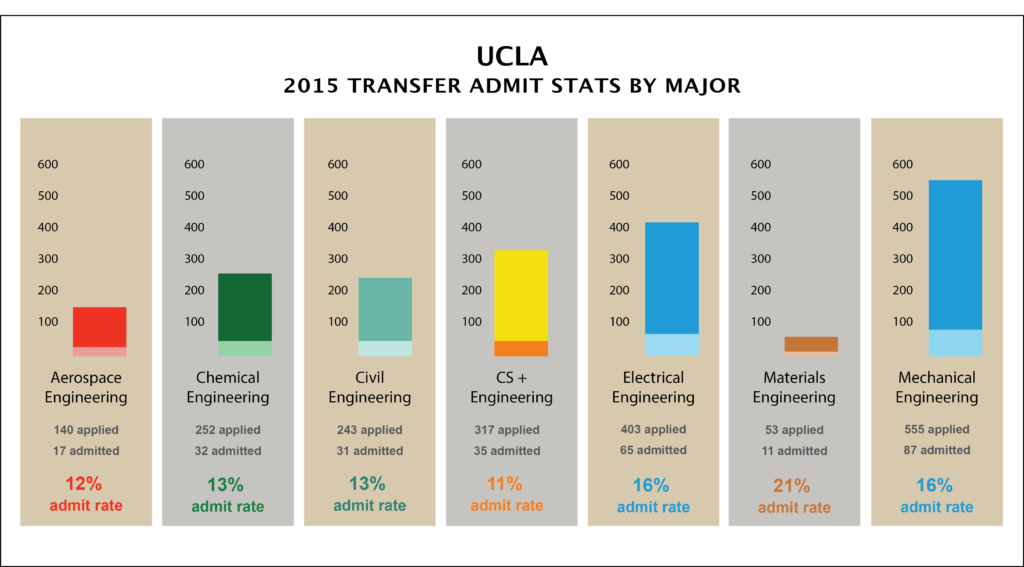 ---
This information was collated from http://www.universityofcalifornia.edu/infocenter/transfers-major.