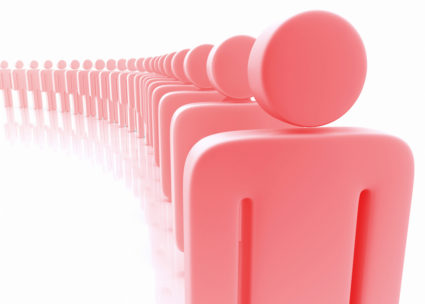 UC Waitlist Rules for Transfers 2017
---
Congrats! You made it on a waitlist at a UC. Sure, it's not the ideal outcome (e.g., a direct offer of admission) but obviously the UC thinks you have the chops to make it on their campus.
Here are the basic rules regarding waitlists for UC transfers:
An invitation to be on a waitlist is not a guarantee of future admission
Transfer applicants will receive waitlist offers by the end of April
Opt-in deadline in May (see waitlist opt-in dates by campus here)
Notification by end of June
Irvine and Riverside do not accept waitlist letters, but you can write an appeal
Additional information submitted to any UC that was not requested by the campus will not be considered
Merced, Santa Barbara and Santa Cruz are not using a waitlist for transfer admission
Being offered admission off a waitlist depends on various factors, including:
the number of students initially offered admission who actually enroll
campus enrollment goals
department/major enrollment goals
---
Can a student accept multiple waitlist offers?
Yes.
Can students who have been admitted at one campus and waitlisted at another accept both offers?
Yes. Ideally, students who are admitted to another UC campus should SIR to it because the waitlist offer is not a guarantee. Be sure to have some place to fall back on.
How many students are usually admitted from the waitlists?
The number varies year to year, and campus to campus. But I believe (without real proof) that some UCs pad the waitlist (cough – UC Davis – cough) to help protect the yield.
What is the yield?
For those that don't know, the yield is the percentage of applicants that accept an offer of admission.
Example:
If a university offers enrollment to 1,000 applicants and 500 accept, that's a 50% yield, which isn't the best, since the campus now looks like a safety. Low yields affect rankings. So, if instead of a direct offer of admission, a university tosses an applicant whose intentions they are not sure about onto a waitlist, it's a way to protect the yield. Most waitlisters who tough it out tend to accept the offer, so it's a way for a college to manipulate the outcomes. Waitlists have been growing yearly at the UCs, mainly on the mid-tier level, and I believe this may be a reason.
Can a student who was waitlisted appeal their admission decision?
Transfers on a waitlist may not appeal the admission decision.
Can a student who was denied admission appeal to be on the waitlist?
No.
When a student is admitted off the waitlist, will the student still be guaranteed housing and receive a financial aid offer at time of admission?
Most campuses will guarantee housing for students who are admitted from their waitlist, provided students submit their SIR and housing application by the deadlines stated in the offer of admission. In all cases, campuses work with incoming students for access to on- or off-campus housing.
What about financial aid?
All UCs provide financial aid offers at time of, or shortly after, the waitlist admission decision is released, provided students submitted their FAFSA and any other financial aid documents by the March 2 deadline.
If I get admitted off a waitlist but already SIR'd somewhere else, can I get my SIR deposit back?
No, the SIR deposit is non-refundable and non-transferable. You must submit a new SIR–and payment– to the waitlisted UC.
---
As always, I offer services with both appeal and waitlist letters here.