UC Berkeley Transcript Evaluations
1.
UC Berkeley Transcript Evaluations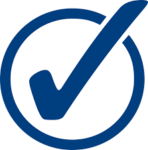 Anyone who has read my magnum opus, How to Transfer to a UC From a California Community College and is interested in Berkeley, has probably come across the superb services listed below. But for those of you not yet in the know, Berkeley offers transfer hopefuls the chance to discuss their unique situation, or have non-CCC transcripts evaluated in face-to-face meetings on the UC campus.
By the way, all of these services will only analyze courses and application as it relates to UC Berkeley. The analysis will not be accurate for other UCs.
---
Service 1:  General drop-in (all students)
Drop-in advising is available with a UC Berkeley Admissions officer in 15-20 minute slots to discuss:
— UC Berkeley Admissions
— UC Application
— Personal Insight Questions
Beginning in November, personal insight questions will not be reviewed


Dates and times: 
July 8, 2016 – November 18, 2016
— Month of July, advising sessions will be held on Friday afternoons from 2-4 p.m.
— August through November 20, advising sessions will be on Thursday and Friday afternoons from 2-4 p.m.
Location:
100 Cesar Chavez (CE3/Transfer Center)
Drop-ins on first-come, first-served basis:
Only the first 25 who sign up will get appointments.
A sign-in sheet will be available to complete at 1 p.m. in the Transfer Center.
No sign-up available for the day if you show up before 1 p.m. and none allowed if you signup after 3:30 p.m.
---
Service 2:  Four-year and out-of-state community college transcripts
UC Berkeley Undergraduate Admissions offers in-person course evaluations for out-of-state transcripts, UC transcripts, or other non-CCC transcripts.  As I've noted elsewhere on this site, all non-CCC prospective transfers should first use assist.org to try and match their coursework with similar California community college courses.  However, needless to say, this extra one-on-one service can be especially helpful in obtaining peace of mind.
Time slots:
May 1- December 1
— Monday, Wednesday, and Friday at 10, 10:30, and 11 a.m.
— To set-up an appointment, email the Office of Undergraduate Admissions at [email protected].
You cannot sign up via fax, phone, or snail mail.
---
Service 3:  Articulation of CSU, UC and 4-year English courses
You can verify your English course match-ups via these online pdfs:
Reading & Composition Articulations: California State University
Reading & Composition Articulations: University of California
UC Berkeley Transfer Information for In-State and Out-of-State Institutions
~
All of the above data is from the Berkeley Transfer Academic Performance page.
NOTE: These services are NOT available for international transcript evaluation. For that, you need to talk to a UC international specialist.