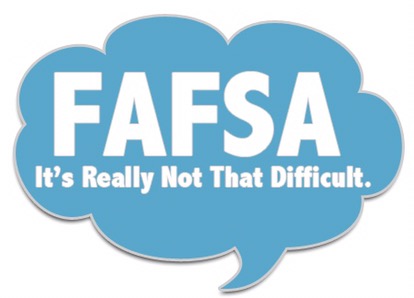 Fall 2017 FAFSA Opens Oct 1
Financial Aid to the UC
If you wish to apply for financial aid at any of the UCs, you need to file the FAFSA (Free Application for Federal Student Aid), offered through the Department of Education. As the name implies the filing is free and the UCs urge everyone to apply because you may be eligible for aid without realizing it.
FAFSA open registration starts on Oct 1 and continues through March 2. Be aware that funds run out, so the earlier you apply the better chance you'll have. For very low income applicants, almost all tuition and living expenses are covered, save for about $8,000-9,000 which is usually paid off via work study or student/parent loans.
There are also other venues for money, including the UC Blue and Gold Opportunity Plan and the Middle Class Scholarship, both for families with higher income, and other alumni or departmental scholarships. In virtually every case you need to file a FAFSA to be eligible.
You apply for FAFSA online, and can save as you go, and continue filling out later. Here are some of the things you need to know to start filling out the form:
Student's year of birth
Parental situation (orphan, foster care, etc)
Parental marital status
Family size
Are you the primary source of financial support for any children?
How many dependents will be in college next year?
Are you independent?
What is your (or your parents') estimated annual income? (Use the 2105 IRS tax return)
What are your assets, not including your home? (Your residence is not factored into assets)
Expected Family Contribution (EFC)
The Expected Family Contribution (EFC) is what is used to determine if you are eligible for any aid. It is calculated via the information included in your FAFSA and tax returns.  The EFC will be reported to you in your Student Aid Report (SAR).
Quick Tip: To guesstimate your EFC , figure it will usually be about 25-30% of total income, although other factors, including assets, may change that percentage.
California Dream Act
Undocumented and documented students who are AB 540 eligible may apply for aid via the California Dream Act. The application window also runs from Oct 1 – March 2.