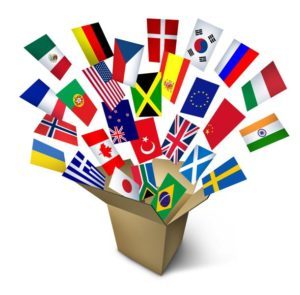 Financial aid deadline and proposed immigration ban
First off, I apologize for not being active for the last two weeks — I know you all wait for my posts with baited breath 😀 — but I was overrun with Haas supplemental guidance, helping a few parents get their kids organized at their respective CCCs, and then I was trying to take a bit of down time to work on my first novel  (a ghost story set in the summer of love that is moving very slowly).
And then I got sick.
Anyway, enough about me. It's back to the rumble of the day-to-day.  And speaking of the Haas Supplemental, I have a post coming out in a couple of days with my observations about the question, which was a clear departure from their usual fare.
---
Below is information sent to counselors about financial aid deadlines and questions, as well as what it means to be a UC international student or potential UC student with the proposed immigration ban hanging in the air.
How the proposed immigration ban affects UC international students
The UC is committed to supporting all members of its community and continues to welcome and support all students without regard to immigration status. In response to recent Presidential executive orders on immigration, UC has developed an immigration page intended to provide guidance and resources for all in the UC community affected by these actions. In addition, click here for more information on how Dreamers should apply for financial aid by the March 2 deadline.
UC Facebook Live Q&A: Financial aid and FAFSA
Join the University of California for a Facebook Live Q&A on financial aid, Thursday, Feb. 16 at 2pm PST. UC financial aid experts will be able to answer your questions in real-time about UC-specific and federal/state financial aid programs.  Connect on Facebook here.
Priority Financial aid deadline approaches
The priority deadline for students to submit their FAFSA or Dream Act Application and Cal Grant GPA Verification Form is March 2. For daily updates, tips and reminders, follow @UC_Apply on Twitter.