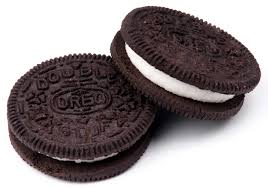 How to Double Major at a UC
How to declare a double major
So you got accepted to a UC and now right away you're thinking of double majoring.  First,  my personal belief (held by many) is that a double major won't get you that far — but what WILL get you far are a lot of internships. Of the two, I suggest internships, but if your heart is set on doubling, here's the scoop:
Term limits and unit caps
You can only declare your second major after you get to the UC.  It is not part of the application process, which assigns you to one major (unless you are undeclared at UCSD). Most of the UCs, if not all, will not allow you to pick a second major that is selective (impacted), and every UC has rules as to how long you can stay on campus — so keep that in mind if you plan to double in two wildly disparate majors that both have tons of requirements (for instance, Bio and Computer Science, or Bio and Electrical Engineering).
It is important to check the rules at each UC, but it usually works along these lines: (1) You are allowed just so many semesters or quarters until you graduate, unless you are below the designated unit cap; in that case you may add more terms until you reach the unit cap. And, by the way, summer courses don't count in the calculation of terms.
Research course requirements in advance
If you are eyeing a second major, be sure to calculate what major course requirements are needed before you can declare. If these courses are not completed at the CCC, you will need to complete them at the UC usually within one semester or two quarters. The problem is, depending on major, you may have trouble getting into these classes, as declared majors always get first dibs.  Also, depending on the course, there may be pre-requisites to the pre-requisites that will add on coursework.
Excluded majors
As noted above, some majors cannot be added as a double after you transfer, or there may be other criteria, such as allowing you only to choose your second major within College of Letters and Science, or not allowing a double major within the same department.
Double major and financial aid
Be aware if it takes too long to graduate, you may lose aid.
Department rules and course overlaps
If your research indicates the second major is doable, you need to talk with a department advisor at the UC, and follow their guidelines. Double majors are usually allowed five course overlaps on the quarter system, and two overlaps on the semester system.  But again, verify with the department.
---
Lindy King is a UC admissions consultant and author of How to Transfer to a UC from a California Community College, available on Amazon and iTunes.