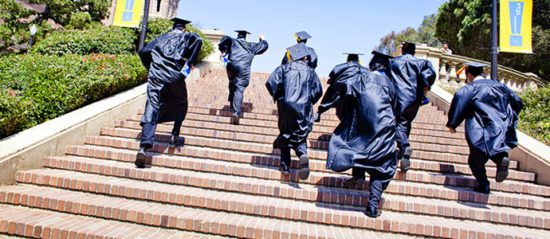 Next Steps After Acceptance to a UC
By now you've either heard from all the UCs to which you applied or are getting close to crunch time. The golden hour is the time frame where you need to complete a collection of to-do's to assure your acceptance. Below are next steps:
---
Statement of Intent to Register (SIR)
You accept an offer of admission by fulfilling the Provisional Contract sent to you and submitting a Statement of Intent to Register (SIR) along with the SIR deposit of $250. 
The SIR deadline for freshmen is May 1.
The SIR deadline for transfers is June 1.
For students who received an application fee waiver, the SIR deposit may be deferred until financial aid is disbursed.
The SIR deposit is

nonrefundable

and

non-transferable

.

You cannot submit a SIR to more than one UC campus. If you are on a waitlist or awaiting an appeal when the deadline arrives, SIR to another campus if that option is available. If accepted off the waitlist or through an appeal, you may SIR to the new campus and then withdraw the previous SIR. 

The original SIR deposit is not transferable between campuses. If you change your mind or change campuses (even through a waitlist or appeal), t

he previous deposit is forfeited and a new deposit must be submitted.
For more facts on the SIR, click here.
---
Orientation
Some UC campuses may require attendance at an Orientation. Orientation is valuable to your successful transition and is a great opportunity to meet new students and learn the ropes of the campus.
---
Statement of Legal Residency
Depending on your circumstances, you may be required to submit a Statement of Legal Residence (SLR). The SLR is used to determine your classification as a resident or non-resident for tuition purposes.
---
Transcripts, IGETC and AWPE
Official transcripts due by July 1.
IGETC certification for transfers is due by July 15.
(You must request IGETC certification in addition to the transcript request. They are two different things.)
The UC administers the Analytical Writing Placement Exam (AWPE) on May 11 to students who have been admitted but have not met the Entry Level Writing Requirement (ELWR) by April 1.

---
Links by Campus
Newly Admitted Transfer Students – go here