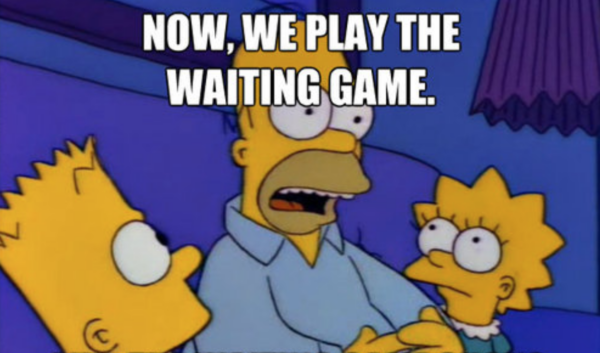 UC Waitlist Chances, COVID Edition
A combination of factors has created a perfect storm for fall 2020's waitlist hopefuls.
Waitlists are notorious brain drains that suck you into a hopeful limbo that rarely pans out. Stats differ year to year, with some years better than others and some years downright soul-busting, but this year the waitlist odds are better than ever.
The reasons:
---
COVID-19.
Needless to say the online or hybrid structure for fall courses makes many newly-minted enrollees question whether they should defer or reapply next year when they can get their money's worth in terms of tuition and access to campus events and a vibrant college community.
---
Visas for Internationals.
Most campuses across the country are bracing for a drop, possibly significantly, of international attendees. This is fueled for some by a recent loss of wages and a re-evaluation of tuition. More crucially, it may be the result of restrictions by the current U.S. administration on visa applications, with possibly more heartache to come. Currently visa offices are closed indefinitely so a student can't even apply for a visa. There is talk of offices re-opening in July, but that is simply a guesstimate at this point. The other obstacle for internationals students are possible travel restrictions.  Internationals will have the ability to take their first fall 2020 term online, but whether they choose that path with the same steep tuition is up in the air.
---
Larger waitlists.
The upshot of these uncertainties is that universities across the country (UCs included) have increased their waitlist pools and plan on cherry-picking more students off these rosters, depending on how the international sector falls into place.  I have already seen numerous students accepted off UC waitlists and this should continue through end of July, even through the beginning of August for those campuses on the quarter system (all but Berkeley and Merced).
---
Out of state waitlisters.
There are caps on how many out of state students may be admitted each year, but with a shortfall stemming from a decline in higher tuition from internationals, how they may deal with OOS, who are charged the same tuition, is up in the air.
Additionally, Governor Newsom has unveiled a plan to strip both the UCs and CSUs of even more state funding, which only exacerbates the UC budget crisis from COVID-19.  How all of this will affect OOS waitlisters is yet to be seen.
---
So my advice this year:
If you really want a specific UC and have the intestinal fortitude, hang in there.