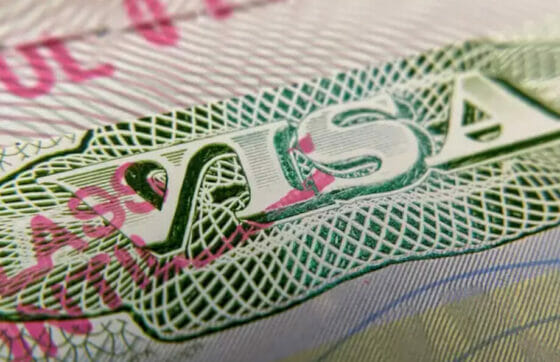 International Students vs Online Fall Courses
International students studying in the U.S. were dealt a major blow when the Student and Exchange Visitor Program (SEVP) announced modifications to temporary exemptions for nonimmigrant students taking online classes.
These changes include:
Nonimmigrant F-1 and M-1 students attending schools operating entirely online may not take a full online course load and remain in the United States.
At institutions where there is a mix of in-person and online courses, international students will be barred from taking all classes online.
New visas will not be issued to students enrolled in programs that are entirely online.
U.S. Immigration and Customs Enforcement announced the draconian measure at the same time the U.S. has become the global leader in cases of COVID-19 and with universities still grappling with how to offer courses to students come fall.
As stated by the agency: "Active students currently in the United States enrolled in such programs must depart the country or take other measures, such as transferring to a school with in-person instruction to remain in lawful status. If not, they may face immigration consequences including, but not limited to, the initiation of removal proceedings."
International students who take classes in person are not affected and those at hybrid schools may remain in the country if they have a certain number of in-person classes. This is difficult because in-person courses at hybrids tend to hover at around 3% of the total.
Coincidentally, this measure was announced shortly after Harvard announced its 2020-2021 academic year would be entirely online only (a decision labeled as "ridiculous" by President Trump). Subsequent to this new ruling both Harvard and MIT filed a lawsuit (see below), noting that it was a blatant and veiled attempt to pressure universities to open campuses to in-person learning, in yet another attempt to deny the severity of COVID-19 and to strong arm immigration policy.
As it stands now, schools must notify the Student and Exchange Visitor Program by July 15 if they will plan to go entirely online or by August 1 if they plan to use a hybrid model.
Harvard and MIT sue Trump administration
Both Harvard University and Massachusetts Institute of Technology filed a lawsuit against the Trump administration asking a U.S. District Court in Boston to temporarily block the "illegal" ruling preventing international students from remaining in the U.S. if limited or zero in-person classes are held in fall.
University representatives noted this is a stark departure from the Department of Homeland Security's stated policy in March of this year which allowed international student to remain in the U.S., and for new students to enter the U.S. for fall term. The reps cited this new ruling as "surpassed only by its recklessness" and labeled it a cruel attempt to destroy the aspirations and dreams of international students.
Many students will be unable to continue online instruction if they return to their homeland , citing internet issues, hardship, civil unrest and possible persecution.
---
From the University of California:
Recently, the Department of Homeland Security issued new guidance to universities related to international students and fall instruction requirements. The guidance is deeply concerning: it could potentially force the return of many international students to their home countries if they are unable to find the appropriate balance of in-person and remote classes. These requirements run counter to our values of being an inclusive community and one that has a long tradition of welcoming international students from around the globe. International students enrich campus life immeasurably, through their participation in classes, research collaborations and extracurricular activities.

We will explore all of our options, legal and otherwise, to counter the deleterious effects of these policies that impact the ability for international students to achieve their academic goals. It is not only important for UC Berkeley but for all of higher education across the U.S. to take every step possible to mitigate these policies that send a message of exclusion to our international community of scholars. We will partner with our professional associations to advocate for sound legislation that continues to support international educational exchange.

More immediately, we are working with colleagues across our campus to identify a path that will allow us to comply with these requirements while ensuring a healthy learning environment, and paying attention to the needs of our international students. We recognize the concern and anxiety these new rules have created, and we are moving quickly to ensure that we offer the proper balance of online and in-person classes so that our students can remain in the U.S. and satisfy their visa requirements, and that those students residing outside the U.S. can maintain their enrollment status.

We will announce more details soon. Should you have questions, please contact the Berkeley International Office at [email protected].

---
This topic will continue to be updated.