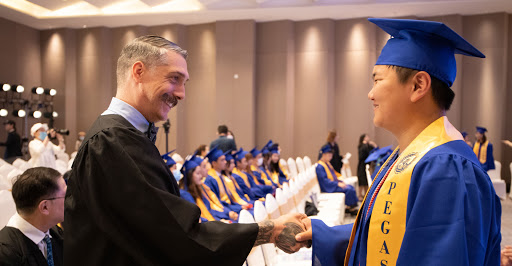 UC Riverside and Irvine Accused of Catering to Chinese Elite
UC Irvine and Riverside have been hit with a charge of working with Chinese high school students to help assure admissions to one of their campuses.
According to Daniel Aldrich, who worked at UC Riverside, while simultaneously being employed at a Chinese high school called Pegasus California School, the high school supposedly guaranteed in writing, admission to one of the Top 100 U.S. colleges.
The allegations set forth imply that Riverside and Irvine offered:
a specially tailored summer program for Chinese students
a written pledge to work with students in order to be competitive
an allowance to apply for admission after the stated deadline had passed
and possibly guaranteed admission to UC Riverside
According to Aldich, who told his story to The Insider, he would personally contact UC campuses on behalf of Pegasus armed with a list of Pegasus students– and this rankled some counselors who believed the arrangement included guaranteed admission to UCR.
The article also includes copies of emails from Pegasus officials to their college counselors, saying, "These kids need to go to their top universities. We need to … get some of these kids at least accepted in Ivy League schools. Accepted, not necessarily that they go there. We imagine our next 16-28 will go to UCI (or comparable)."
---
Response from the UC:
"Obviously, some people involved with Pegasus embellished their association with UCI. Any arrangements or interactions UCI has had with the Pegasus California School are no different than those available to other high schools. We never have had any special arrangements with them, and we never guaranteed admission to any of its students."– Tom Vasich, a spokesman for Irvine as stated to The Insider.
He added that there was indeed a summer program for Chinese students which was is no different than many other programs offered to students.
"It's difficult to control the promises and misrepresentations made by third parties in admissions matters. No admissions promises were made by UCR to Pegasus California School, which is evident in Insider's reporting." –John Warren, a spokesman for Riverside, as told to The Insider.
---
My take:
Without more information it's hard to form a definitive conclusion.  From my own personal experience, a lot of these international programs exist solely to charge a lot of money and make promises that are not legitimate. I have been approached to work for various international companies that are focused on just this —  getting international students into an Ivy or UC by hook or by crook.  I never took the bite.
Based on this, my particular feeling is that the people running Pegasus have likely over-embellished possible results and their connections.  If attending Pegasus elevates chances due to better language skills, better writing, better prep work, et al, so be it. There are many programs that offer these same enhanced admission chances, and they don't have a backdoor deal with a UC.  As this is a third-party institution, I'm not clearly seeing how this falls into the realm of deceit by Riverside or Irvine. However, more facts may ultimately be revealed. Stay tuned.