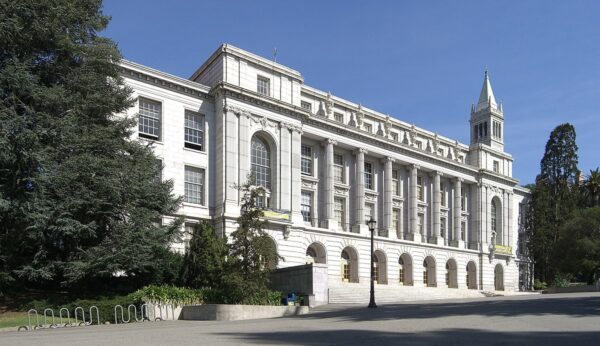 TRANSFERS: Changes to Berkeley's L&S High Demand Majors
FOR TRANSFER STUDENTS ADMITTED FALL 2023 & AFTER
For Freshman L&S changes, click here.
For fall 2023, transfer students who are offered admission to L&S, and have selected one of the majors below on their application, will be directly admitted into the major. These students will not have to go through the process of applying to or officially declaring their major because they will have already been admitted (or declared) into their major.
Berkeley Letters & Science has 25 transfer majors that are participating in the pilot: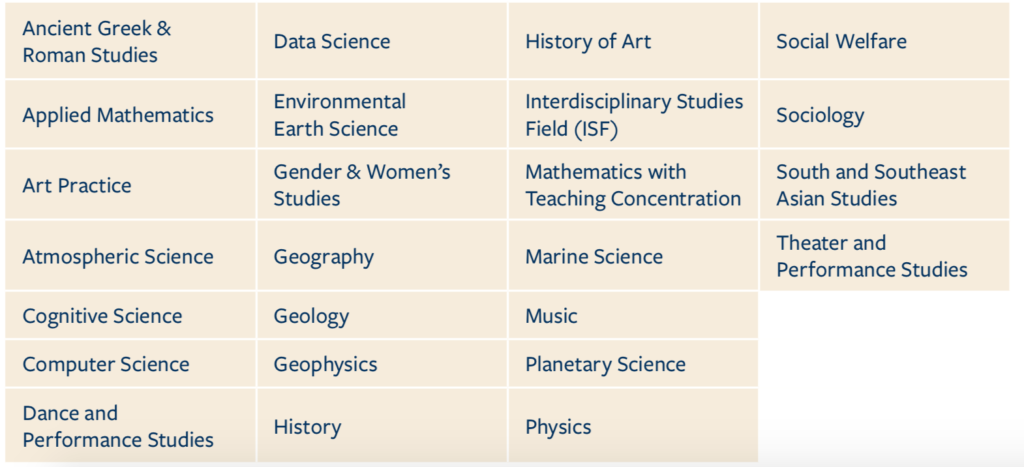 Why is L& S making this change?
Traditionally, Berkeley Letters & Science (L&S) transfer students select their intended major on the UC application. After students are offered admission to L&S, they officially declare their major during their first semester on campus. The declaration process can be complex, resulting in a stressful introduction to the L&S student experience. Transfer students will be better served when they have been directly admitted to their major of choice. This process, which aligns with how transfer students are currently admitted to other colleges and schools on campus, is also expected to foster a more diverse and sustainable student enrollment
If the transfer student's intended major is not included in the admission-to-major pilot, previous procedures will remain the same.
Can transfer students change their major after being directly admitted into one of the pilot majors?
The process for changing from a pilot to a non-pilot major depends on the new major (high-demand or non-high- demand) you wish to change into:
Changing to a non-high-demand major:

Non-high-demand majors will accept new students who wish to change to their major. It is in the best interest of the student to complete as many major preparation requirements as possible prior to transferring to UC Berkeley to ensure that students can complete their degree within the unit ceiling.

Changing to a high-demand major:

Before admission to Berkeley Letters and Science: Applicants can request to change to their majors on the UC application before the January 31st deadline for major change requests. Applicants can request a major change through their MAP@Berkeley portal.
After a student is offered admission to Berkeley Letters and Science:  Students should contact the adviser in their intended major to inquire about an application process. Due to limited capacity in high-demand majors, it is important to know that not all high-demand majors will allow transfer students to apply to their major after students receive their L&S offer of admission. Admission to high-demand majors is based on multiple criteria, both academic and holistic.
If students are interested in a high-demand major, it is most important to select the high-demand major on the UC application for the College of Letters & Science.
Computer Science has taken a major hit with this new policy. 
On YouTube, Professor John DeNero indicates the new policy revolves around severe budget cuts, mainly due to to the spiraling cost of instruction that no longer aligns with funds.  According to Dr ___ this policy has been years in the works and is unlikely to change substantially. He also notes that Data Science is probably next.
CS stats in review:
Currently, there are approximately 882 enrolled in CS at Berkeley (2022-2023).
Starting with Fall 2023 admission:
Freshman admits to CS will hover around around 100, instead of  previous 561 (but no GPA cap)
Those admitted after declaring another major will be around 70 (GPA will now be a factor)
Transfer admits will be at 35  (but no GPA cap)
TOTAL ADMITS: 205  (down from 882)
Although there is possible wiggle room, this is a huge downturn as regards admissions to CS. Trying to switch in through the back door will now be a limited option and a student's GPA will apply. The best chance of admittance to CS is to apply as  a primary and put in an alternate, although there is no guarantee that admissions will look at the alternate.