Campus Spotlight: UC Merced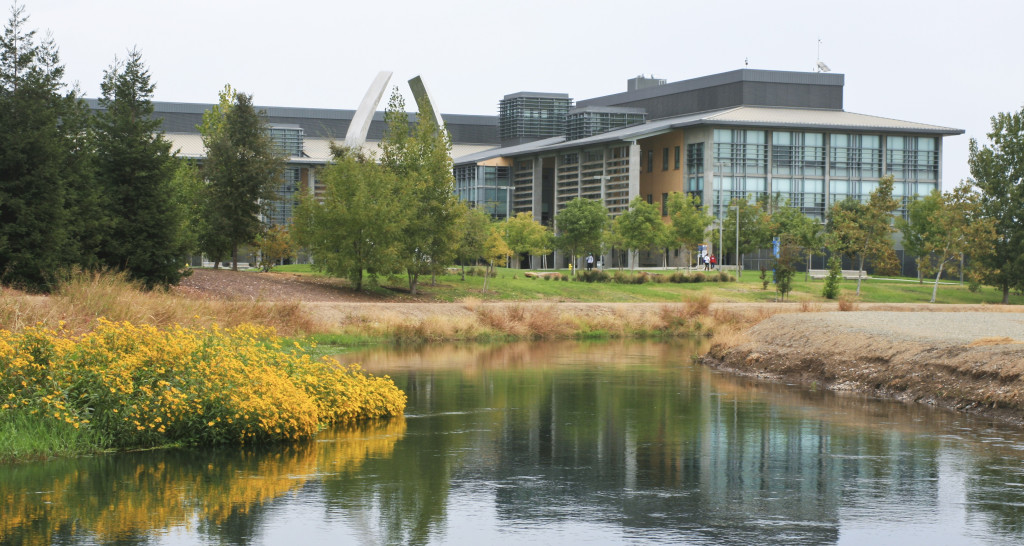 As the kick-off to my UC campus spotlight series, I have decided to give an overview of UC Merced. Merced holds a special place in my heart; it's the little engine that could, the UC that gets sand kicked in its face, and is the butt of countless jokes.  But the real joke, in my opinion, is a lot of the opinion-making is short-sighted. I foresee UC Merced being a force to be reckoned with. And there are a lot of perks that come with attending such a small-size UC.
Some of these include:

closer access to professors

research opportunities not usually afforded undergraduates

sustainable campus

close to nature
Merced Stats
Campus enrollment:  6000+
Established: 2005
2015 transfer admits:
— applied:  2550 
— admitted:  1154, 
— admit rate:  45%
Surrounding area: rural (cows!)
Driving distances:
— Yosemite National Park: 90 minutes
— Oakland: 2 hours
— Silicon Valley: approx 2-1/2 hours
Public transit:
— Shuttles and commuter club (carpooling, car and bike sharing)
— Train from Merced to San Jose: 3 hours
— Train from Merced to Oakland: 2-1/2 hours
Housing
— off-campus housing can be as low as $300/month
— newest dorms in the UC system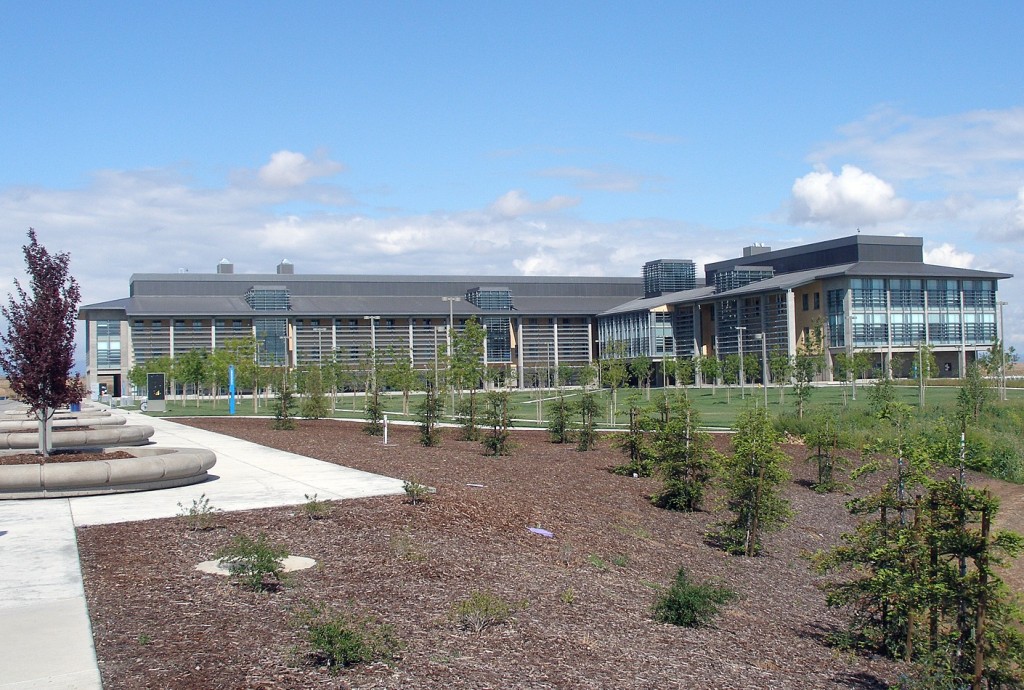 Sustainability
Merced is committed to sustainability and has won numerous environmental awards for their building design and energy efficiency. (See links at end of this post.) Among the notable achievements:
30,000 acres of vernal pool grasslands established

A solar system provides 20% of the university's electricity

LEED-certified buildings use 44% less water than comparable buildings, and half the energy of other universities in California (30% over required Title 24 numbers)

Zero net energy targeted for 2020

native plantings, no grass
Things to Do
Downtown: about 12 minutes
OK, it's the elephant in the room. The city of Merced is the biggest negative to going to UC Merced (sorry Merced). Let's face it head-on: The downtown area is not the liveliest of places. However, there are things to do, including a spanking new movie theatre, bars, coffeehouses, museums, and art galleries. If this is anything like Davis, what will slowly happen is the city will inch toward the campus and the campus will extend toward the city. Maybe not in your time, but eventually I see a vibrant college town and excellent ranking. Merced may be in last place now but twenty years from now it won't be.
Outdoors:  One of the best fits would be students who love nature, the environment, and a small campus feel. There is so much outdoors out-there. Here are just a few:
Yosemite National Park – 2 hours away

Sequoia and Kings Canyon National Parks – 2 hours away

Yosemite Lake – 7 miles outside of Merced

Merced National Wildlife Refuge

numerous lakes and parks –

 

all nearby
And did I say cows?

 

Yes!

Plus, snowboarding and skiing in winter; kayaking, rafting, camping and hiking in spring, summer and early fall.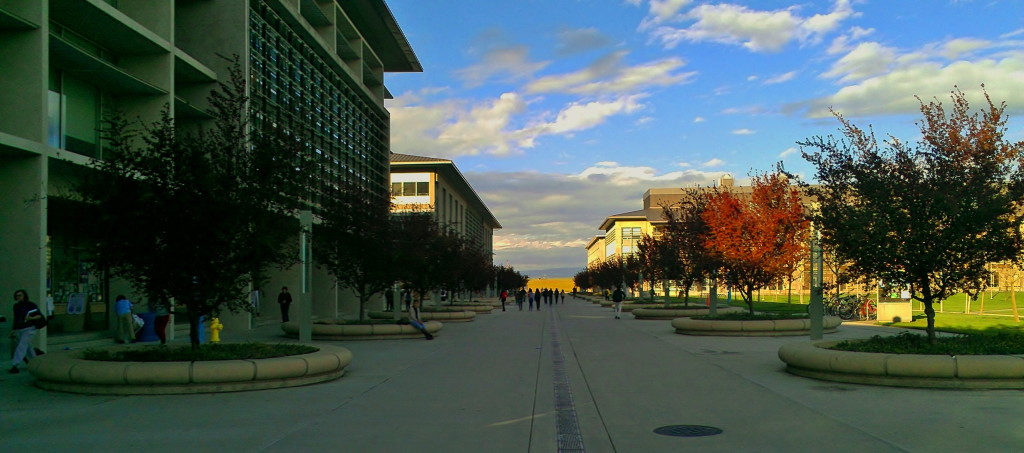 Schools at UC Merced
The current (and future) schools offered at Merced are the following:
School of Social Sciences, Humanities and Arts

School of Natural Sciences

School of Engineering
Planned:

School of Medicine

School of Management
Majors offered at UC Merced
Merced's current list of majors:
Anthropology

Applied Mathematics

Bioengineering and Biomedical Engineering

Biological Sciences

Business Administration and Management

Chemistry

Cognitive Science

Comparative Literature

Computer Engineering

Economics

Environmental/Environmental Health Engineering

Geology/Earth Science

History

Management Science

Materials Engineering

Mechanical Engineering

Physics

Political Science and Government

Psychology

Sociology
Department rankings
For being only 10 years old, it's quite impressive that UC Merced has already broken into the U.S. News and World Report grad department rankings. Engineering is ranked at #140 nationally, while the Psychology department is ranked at #158.
Research opportunities
As touched upon above, one of the huge perks of being on a small campus such as Merced are the research opportunities not afforded students at other UCs.  Undergrads have opportunities in numerous arenas, including environmental partnerships with nearby institutes, including the Health Sciences Research Institute, the University of California Advanced Solar Technologies Institute, the Sierra Nevada Research Institute, the Wawona Field Station and the Environmental Analytical Laboratory, as well as the natural resource of Yosemite National Park. Other research areas include biological sciences and solar technology.
Count Me In and Regents
Merced offers the highest pay-out for Regents scholars at $7,000 a year (compare that to the $2,000 annual offered by UC Berkeley). And don't forget the Count Me In Program, which offers admission to competitive UC applicants not admitted to any other UC.
Long-range plans
There is a huge expansion planned for UC Merced over the next several years. You can read more about it in the links below. Projected enrollment is set at 10,000 students by the year 2020.
Quick Links
UC Merced overview
UC Merced fast facts 
UC Merced transfer stats
Things to Do around Merced
Sustainability and water
UC Merced long-range plans