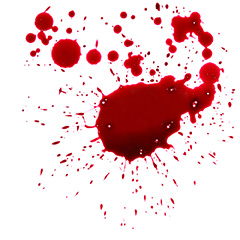 Best Majors for Criminology and Law at a UC
2.
Best Majors for Criminology and Law at a UC
Criminology vs Criminal Justice vs Criminalist, Oh My!
Maybe it's just part of the time space continuum, but I have sure seen a lot of students hoping to transfer to UC Irvine's Criminology major this year. So, in the spirit of synchronicity, I thought I would highlight the differences among some of the specialized fields and provide a list of other UC campuses that offer majors similar in nature. 
While a student might think criminology, criminal justice and criminalist (a sub-specialty) are equally inter-changeable, they really are their own entities. Below is an overview of the terms, and then below that I have listed the various majors that might be of interest to a burgeoning CSI, or the next Vincent Bugliosi (prosecutor who convicted Charles Manson), or a future Dream Team defense attorney (the Dream Team got OJ Simpson acquitted.
CRIMINOLOGY

Criminology is the examination of crime and criminal behavior as it pertains to the social community at large. It's steeped in the social sciences. Students in this major study both the cause of crime and its prevention. It's an academic pursuit, and most criminology majors go on to higher degrees. Criminology involves an interdisciplinary approach, with courses from within anthropology, psychology, sociology, and legal studies. Want to get a job at Quantico with the FBI? Maybe this is your path.
Specialty areas include:
Biocriminology: the biological basis of criminal behavior
Feminist criminology: the study of women and crime
Penology: the study of prisons and prison systems
–> NOTE:  UC Irvine ranked #5 in U.S. News and World Report's Best Grad Schools for Criminology
–> UC Irvine is listed in USA Today's best U.S. colleges for a major in criminology
CRIMINAL JUSTICE

Criminal justice refers to the actual nuts and bolts of criminal justice institutions, including jails, prisons, the courts, detention centers, border patrol, and the like.
Jobs might include:
Correctional officer

Border patrol

Police officer

Lawyer

Probation officer

Bailiff

Paralegal

instructor/professor
THE CRIMINALIST
Criminalists are the science nerds. They are often referred to as forensic science technicians or crime scene investigators. It is their job to collect, analyze, document, and preserve the physical evidence found at a crime scene. While they may work a crime scene, the real home base for a criminalist is the lab. These are the experts who testify in court cases about crime scene findings.
Specializations might include:
Trace evidence at the crime scene

DNA and Serology

Drugs, Alcohol and Toxicology

Firearms and Bullet Markings
–> NOTE: UC Davis has an accredited Criminalist program.
MAJORS
Now that you understand the various career possibilities, below are some relevant majors that might peak your interest:
Criminology:
UCI:
— Criminology, Law and Society (CLS)
UCD:
— Sociology (specialty criminal justice system)
— Sociology (specialty organizational studies, including prisons)
— Forensic Psychiatry, grad school
UCSD:
— Sociology (3 specialties: Law and Society; Science and Medicine; Social Inequalities) 
Criminal Justice:
Berkeley:
— Legal Studies
UCSC:
— Legal Studies
UCSD:
— Political Science (specialty Public Law)
Criminalist:
Berkeley:
— Nutritional Sciences – Toxicology (plus Molecular Toxicology, grad school)
Davis:
— Environmental Toxicology
— Science and Technology
— Entomology (insects)
— Chemistry (specialty forensic)
— Forensic science, grad school 
Riverside:
— Entomology 
Certificate Programs:
— Crime Scene Investigation Certificate via Riverside Extension
— Paralegal Certificate via UC Davis Extension
So, this should give any of you interested in the field of criminal intent, some long-term, deep reading. Enjoy!
---