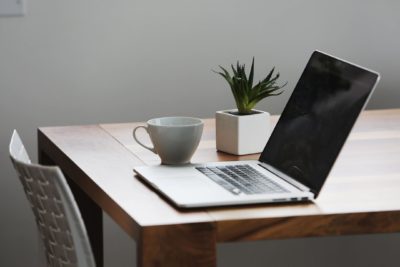 UC Housing, Aid Offers, Orientation and DAR
Whether you're a freshman or a transfer, there is just so much minutiae to keep track of after getting accepted to a UC. Below are some of the other things that students have questions about (in addition to accepting the offer and following the admissions contract).
~
Admission decision notification method
Portal and U.S. mail
Berkeley, Irvine, UCLA, Merced, San Diego, Santa Barbara, Santa Cruz
Portal, email and U.S. mail
Davis, Riverside
---
Financial aid offer
Preliminary offer with admission notice
Berkeley, Davis, UCLA, San Diego
Preliminary offer shortly after acceptance notice
Irvine, Merced, Santa Barbara
Riverside – Official offer mid-March on portal
Santa Cruz – Preliminary offer mid-April on portal; Official offer after June 1
---
Housing deadline by campus
Berkeley : June 7, 11:59P
Davis:  June 5, 11:59P
Irvine: June 1, 11:59P
UCLA:  June 1, 4P
Merced: June 6, 11:59P
Riverside: May 10, 11:59P
San Diego: June 1, 11:59P
Santa Barbara: June 10, 4P
Santa Cruz: June 30, 11:59P
---
Academic reports
Final transcripts
due July 1
Official test scores and IGETC
due July 15
High school transcripts required
Irvine, Merced (recommended), Santa Barbara (if full IGETC not certified), Santa Cruz
---
Missing document notification
By email and on portal
Berkeley – around July 10
Davis – after July 15
Irvine – around mid-June
Unknown date
UCLA, Merced (no email), Riverside (no email), San Diego, Santa Barbara, Santa Cruz
---
Summer orientation cost
Berkeley:  $210
Davis: several options from $99.50 – $163.50 (with overnight stay). Reduced rates for EOP students.
Irvine: $45 – $295 (with overnight stay); $57 for guests
UCLA: $160
Merced: $100, $90 for guests
Riverside: $90
San Diego: cost varies
Santa Barbara: $65
Santa Cruz: $145,  $110 for guests
---
Optional summer programs for UC transfers
Berkeley: Transfer Edge
Davis: AvenueE by invitation only
Irvine: Transfer Edge
UCLA:  Transfer Summer Program (TSP) offered for Academic Advancement Program (AAP) students only
Merced: none offered
Riverside: summer.ucr.edu
San Diego: various
Santa Barbara: Transfer Summer Program
Santa Cruz: Summer Academy
---
Is there a degree audit report prior to transfer
Yes, upon receipt of official transcript and attendance at an orientation
UCLA, Irvine, Riverside, San Diego, Santa Barbara
Yes, after SIR and based on self-reporting
Davis, Merced
No
Berkeley, Santa Cruz
---
For more deadlines and requirements after transfer, see What to Do After You Get Into a UC.