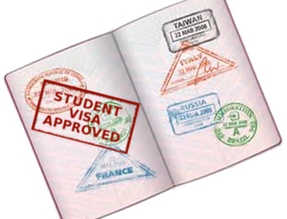 International Students and Presidential Proclamation April 22
An update for international students worried about Trump's proclamation limiting entry into the U.S.
As many are aware, on April 22, 2020,  President Trump announced the Presidential Proclamation Suspending Entry of Immigrants Who Present Risk to the U.S. Labor Market During the Economic Recovery Following the COVID-19 Outbreak, which suspends for 60 days the entry of persons seeking to make an initial entry into the U.S. as a green card holder.  (This 60-day window extends from April 23 to June 22, 2020.) 
The proclamation has a number of exceptions and most importantly for students does NOT apply to nonimmigrant visas, including B, F, J, H, E, TN or O visas.
Exceptions to this mandate are also in place for physicians, nurses, and other healthcare professionals as it pertains to the COVID-19 outbreak, including COVID research; EB-5 investors and individuals whose entry would be in the national interest.
The proclamation is subject to review for possible extension, which must be undertaken no later than 50 days from April 23 (meaning a deadline of June 12th).
Keep in mind any changes to the proclamation will likely focus on Optional Practical Training (OPT), which allows students to work in the United States after graduation. If this limitation moves forward it may be aimed at students from China (a frequent Trump target).
UPDATE: More on this possible development.