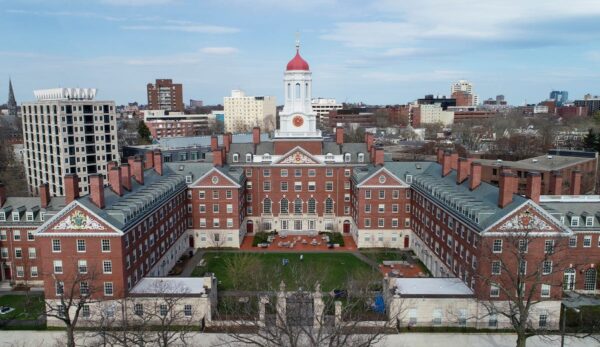 Top Ivies Pull Out of US News Medical Rankings and That's a Good Thing
An interesting turn of events has been on the front pages as of late and involves U.S. News and World Report's college ranking system. Anyone who read my top-selling book How to Transfer to a UC from a Community College (updated annually for 6 years until it was discontinued in 2020) knows I already had issues with its ranking criteria.
There are any number of ranking systems out there — let's say at least a dozen — and what set U.S. News and World Report apart from the others was its focus on one very specific criteria point.
When U.S. News and World Report first started its rankings report, based on the criteria originally developed, Yale and Harvard did not make the cut. USNWR kept tweaking the formula until they finally got the Ivies on top. The main tweak:  donor giving levels. 
Ivy league colleges and its favored brethren (e.g., Stanford University) receive massive amounts of donor contributions from wealthy alumni and increase financial holdings through huge portfolios.  Thus, by making this one tweak, USNWR essentially assured that elite private colleges will always be in the top 10 in every subject ranking.  I'm especially aware of this because public universities, like Berkeley and UCLA take the fall.
When I last updated my book these percentages were listed as top criteria for inclusion in USNWR's ranking lists :
   Financial/donor contributions –35%
 

Faculty resources for the upcoming year – (20%)  

  

Financial resources – (10%)

  

Alumni giving  – (5%)
Undergraduate reputation  – 22.5%
read reputation as elite status
Add that up and it's 57.5% of the criteria!
So it is most exciting and pertinent that the University of Pennsylvania, Harvard, Stanford, and Columbia (all Ivies save for honorary ivy Stanford) have called out the elitism and pulled out of the USNWR medical school rankings.
As stated by representatives of these campuses, the USNWR medical school rankings were criticized as elitist, with self-reinforcing criteria such as reputation and institutional wealth, and not reflecting diversity or accurate evaluations.
I would like nothing better than to see USNWR change its ranking system across all categories and no longer favor Ivies. This is a great start and we will see how it unfolds.  I suspect other universities will be following suit in the near future.
You can read more on U.S. News and World Report medical rankings decision here.