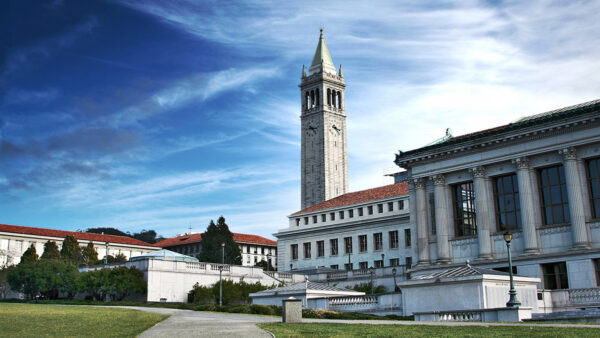 FAFSA and UC Open House Information
Applying for financial aid
Everyone should apply for financial aid, even if you don't think you will qualify. There are lots of options — and the financial aid program takes the pressure off students paying for their studies.
The first step is to file the Free Application for Federal Student Aid (FAFSA), or the California Dream Act Application (CADAA). The priority deadline is March 2. Students should apply for financial aid, as it's the only way to guarantee they'll be considered for every type of aid possible, regardless of income level. More than half of UC undergraduates pay no tuition and 70 percent receive grants and scholarships, and it all starts with submitting the FAFSA or CADAA.
If you have questions about the cost of attendance, UC's Tuition Stability Plan helps budget for an education by keeping systemwide tuition and fees stable and predictable and providing new resources for financial aid.
UC's Blue and Gold Opportunity Plan fully covers systemwide tuition and fees for California residents whose total family income is less than $80,000 a year. The Middle Class Scholarship Program will cover up to 40 percent of systemwide tuition and fees for California residents whose total family income is less than $217,000 per year. The maximum scholarship amount will vary depending on family income, assets and other financial aid awards.
Each campus provides net price calculators to help estimate the amounts and types of financial aid you might receive. While the values produced in these calculators are not the actual amount students may receive, it gives you a potential ballpark.
For information, tips, resources and helpful links on cost of attendance, applying for financial aid, how aid works and more, please spend some time exploring the UC Tuition and Financial Aid website.
Virtual Open House
UC will offer a free virtual event on Wednesday, March 1, for students and families interested in learning more about UC admission. Students in grades 9–11 or community college students who are interested in applying to UC for fall 2024 or beyond are welcome. Those who have already applied for fall 2023 should instead plan to attend campus events in April and May.
The event will help students discover what kinds of learning and engagement opportunities are available in and out of the classroom. A panel of current students and parents will answer questions about their experience being a part of UC. Finally, admissions representatives will share information on both the freshman and transfer admission routes, including tips to help students prepare for the process.
If interested, you may register online.
Question of the Month
Question: One of my junior students is struggling in Integrated Math 3A and is not likely going to pass this semester. We are considering moving them to Trigonometry/Precalculus 1B for the second semester. If we do, and they pass with a C or better, will that validate the non-passing grade from Integrated Math 3A?
Answer: The second semester of every math course will validate the omission of the first semester (with the exception of computer science courses approved for area C). Therefore, Trigonometry/Precalculus 1B passed with a letter grade of C- or better will validate Trigonometry/Precalculus 1A. Additionally, completion of this higher-level math course will validate the deficiency in Math 3A. Please note, however, that validation is not the same as repeating a course; successfully passing a higher-level course does not replace a deficient grade in a lower-level course. While the student will validate the Integrated Math 3 requirement, the Math 3A grade will still be factored into the UC GPA calculation.