40 Tips to Successfully Transfer to Berkeley and UCLA
1.
40 Tips to Successfully Transfer to Berkeley and UCLA
Are you interested in transferring to one of the premier UCs? 
A question I often get from applicants is how hard is it to transfer to Berkeley or UCLA? My answer is it's totally doable, so breathe easy. I have compiled what I consider to be the top 40 steps, strategies and requirements necessary to make it to Cal or UCLA. You wanna be a Bruin or a Golden Bear? It's all right here:
1. Go to a California community college.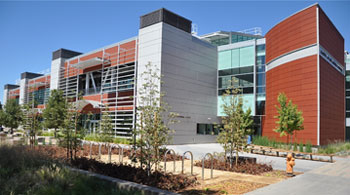 If there is one thing that will boost your chances astronomically it is by going to a California community college (CCC). This is because the state of California has mandated that every year one-third of all UC-accepted students must be transfer students. Of those transfers, 92%+ come from a CCC. In addition, CCC courses have been calibrated to match UC courses so there's no guesswork.
---
2. If you just started at another college but know you want to go to UCLA or Berkeley, see #1.
---
3. Simply going to a CCC is not enough.
To be considered for CCC priority consideration you need at least 30 semester (45 quarter) units from a CCC, and your last term must be at a CCC.  
---
4. Have the minimum units needed for transfer.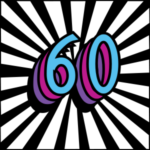 Generally, you can only transfer to Berkeley, UCLA or any UC as a junior, although there are rare exceptions that crop up year to year. To qualify as a junior you must have a minimum of 60 semester (90 quarter) UC-transferable units completed by the end of spring prior to your admittance to the UC.
---
5. Try to plan early.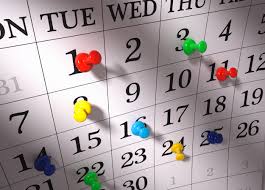 Plan efficiently by creating a spreadsheet that more or less charts your course schedule by term. If you are not yet sure of a major, look at the Transfer Pathways to get a general idea of the direction in which you want to head.
---
6. If you only have lower division courses, don't worry about the number of units over 70. They won't matter.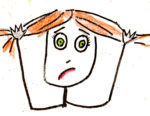 If you have only gone to a community college all the courses are lower division (freshman/sophomore level). You can take as many units as you want but only 70 semester (105 qtr) units will transfer. For any overages above 70 you will get subject credit only. If you attended a four-year college, as long as the courses are freshman/sophomore level, the same rule applies.
---
7. Don't go overboard on upper division courses.
If you have credits from a four-year college, there are limitations as to how many upper division (junior/senior) level courses you can take. These are added on top of the total lower division courses.  If you reach the UC transfer maximums you might not get in.  UC Berkeley has a transfer max limit of 90 units, whereas UCLA has a transfer max unit limit of 86.5. Here's how it works:
Example 1:
CCC lower division: 70
4-year college lower division: 15
Total LD:  70 units (rounded from 85)
4-year college upper division: 21
Total units:  91
(you will have over the recommended limit for both UCLA and Berkeley)

Example 2:
CCC lower division: 65
4 year college upper division:  12
Total units:  77
(you are in the clear)
Keep in mind some of the units from other colleges may not be UC-transferable.  These will not be factored into the total unit count. Oftentimes you don't know in advance how that will go.
---
8. Remedial classes won't transfer.
Remedial means below college level. These would include (1) intermediate algebra and lower, (2) most ESL courses, (3) composition and writing courses below the UC-required English course levels, and (4) bridge/transition courses, among others.
MATH TIP: Any math course that has intermediate algebra as a pre-requisite is college level.  One way to determine college-level is to see if the math course in question requires intermediate algebra somewhere along its trajectory.  If so, it is college level. However, that alone does not necessarily mean it is transferable, as it may be vocational (see Tip 9). Usually it is transferable, but be sure to check.
---
9. Vocational courses won't transfer.
Courses that are specifically geared toward a trade will not transfer. These could include "how-to" courses or personal development courses.  Look to your class catalog for more info.
---
10

. Take sequence courses in order.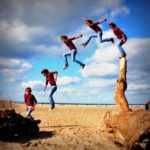 Sometimes courses are listed as part of a series (or appear to be a series). They may or may not need to be taken in a specific order. To determine if a series must be taken sequentially, look at the prerequisites.
Example 1:
Calc 2 has a pre-req of Calc 1.  Calc 3 has a pre-req of Calc 2. These must be taken sequentially
Example 2:
Economics 100 (macro) and Economics 102 (micro) are not sequential – neither has the other as a pre-req so can be taken in any order. Some 3-course Physics series have only the first course as the pre-req, meaning the other two can be in any order.

---
11. Sequence courses taken out of order will not transfer.
This is one of the biggest reasons applicants lose units and end up under the 60-semester unit minimum requirement.
Example 1:
If you take Calc 2 and then take Calc 1, you will get subject credit for Calc 1, but the Calc 1 units will not transfer.

Example 2:
If you take English 101 that has a pre-req of English 100, and then take English 100 afterward, you will get subject credit for English 100, but you will not get unit credit.
---
12. It is best to finish all course series at the same college.
If you have a course series to complete, it is best to take them at the same college so there are no gaps. Depending upon the subject, if a series is split among colleges, the UC may make you retake one of the courses to be sure a sub-area has not been overlooked, or they may not accepted any of the split series courses. (Calculus is standardized, so usually taking Calc 1 at one college and Calc 2 at another is acceptable.)
---
13. Major course completion is paramount.
Complete every single required course for your major. This is another deal-breaker for applicants. How do you find this info? You go to assist.org. Consider assist.org your Bible during your community college (freshman/sophomore) years.
Here's how to find your major requirements:
Log on to assist, choose your community college. (If you're not at a community college, just select any one to get the needed info.) Then choose the UC to which you hope to transfer and your major.  Assist will provide a list of courses that are required at that UC in order to fulfill those major requirements. Do it for each UC as the requirements are different.

Be sure to read the top as it explains additional details.  All required courses need to be completed. Recommended or highly recommended are optional, but completing some or all will make you a stronger candidate.
---
14. UCLA and Berkeley do not expect you to drive all over to find a class.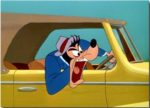 If a course is not offered at your community college and there isn't one nearby at another CCC in your district, the UCs generally will let it slide.
 But… Berkeley Engineering kind of might expect you to drive all over.
In this situation, be sure to complete as many recommended courses as possible, even if it's a hassle driving to another CCC.
---
15. Be as competitive as possible within your major.
Go HERE and check out the majors by campus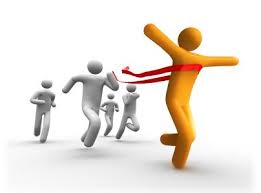 . Look at both the admit rate (which tells you how hard it is to get in) as well as the listed mid-range of admitted transfer GPAs. Try to get your GPA in that 25-75% range or higher.  There are applicants who get in below the 25%, but keep in mind they are probably hugging that bottom GPA or have some other consideration: star football player, grandson of a noted individual, or some claim to fame. This area is what I call the UC wiggle room and they don't like to broadcast those stats. Don't put your eggs in that basket, if you can avoid it.
---
16. Be careful with the two required English courses.
The English courses can mess you up if you are using any English course from a non-CCC. Here are three tips:
Verify that any composition course you took elsewhere will truly count as the first English comp course. They don't always. This can cause a problem if you take the second required English comp course (or the IGETC-required composition/critical thinking course) at a CCC assuming the first is fine, and it later turns out it won't count.  You may now be out-of sequence, meaning you will need to take the first English required course after the second and will lose unit credit for that course.  Also, you will not get full IGETC certification by the CCC if the courses were taken out of sequence. This can impact your Berkeley admission. It's a sticky wicket when factoring in non-CCC English courses after transferring to a CCC. Advisors can and do get it wrong on occasion. As a starting point, Berkeley offers a out of state English course match search (see #36).
If you have transferred to a CCC from a non-CCC and are doing IGETC, figure you will need to take the second English course at the CCC no matter how many other English courses you might have. That's because the second IGETC English course (composition/critical thinking) is a manufactured blended course set up especially for the CCCs. You likely won't find it elsewhere (a few CSUs might have it).
International applicants: Good news! Taking the two required English courses at a CCC fulfills your English proficiency and you do not need TOEFL. (UCLA wants a B or better letter grade in both, so keep that in mind.)
---
17. T

he first English course and math requirement should be completed by the fall when you apply.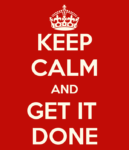 This is not exactly mandatory but it is something they look at closely, so ideally, try to complete by fall. At the very least the first English course should be done. I also suggest all three be taken for a letter grade. Berkeley and UCLA do not demand this, but writing skills are of the utmost importance to them, so I would consider it. Plus, some majors might require the courses be taken for a letter grade.
---
 

18. Up to 14 semester units can be taken P/NP.
These can be applied to IGETC and breadth. Keep in mind, however, you might want to save some P/NP for UCLA or Berkeley. These count as the campus overall P/NP limits.
---
19. Major required courses must be taken for a letter grade.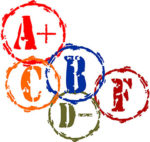 Except in very rare cases that will be noted within the department, all major coursework needs to be taken for a letter grade. Don't mess with the major courses.
---
20. Berkeley and UCLA don't care about Ws – usually.
Withdrawals (or Ws) are usually not an issue, especially if taken in bulk, meaning you had a bad semester or year. However, if they are scattered all over your transcript, admissions may want to know why and it could have some bearing, as they might wonder if you can stand up to the rigor of UC courses, or have the necessary follow-though. A lot depends on your explanation of the Ws in the application.
HAAS APPLICANTS: Haas School of Business does not like to see Ws in major required courses.
---
21. You can retake a course that has a C- or lower.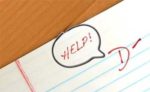 The new grade always replaces the old grade, so if the new grade is lower than the old grade, you're now worse off.  When repeating a course, they do not average the two grades into one. The former grade is simply omitted from the GPA.
---
22. You should not repeat a course by taking it P/NP.
If you are repeating a course, to get credit and erase the old course from the GPA you must take the repeat for a letter grade. If you take it P/NP, the previous letter grade will stand.
---
23. See if you qualify for academic renewal.
Sometimes it is impossible to repeat a course. This most often applies when you took the course at another college and you have moved away, or you can't match the course elsewhere. Whatever the cause, you may be able to erase those bad grades from your record through a process called Academic Renewal. Not all colleges offer it and they all have their own rules. 
Here's the lowdown on AR:

— Start your search by going online to the college where the bad grades are housed. Look to see if they offer Academic Renewal. It may be called grade forgiveness or similar.

— Usually a year or two needs to have passed between those grades and the present. Plus you need to have taken new courses that have a minimum GPA to show you are on the right track.

— Some colleges let you apply even if you are no longer at their college. Others insist you reapply to their college for a term. This is where it might get tricky if you have moved away.
If AR is allowed and approved, it will show up on your transcript with the AR notation and those grades will not be factored into your GPA.  If the bad grades cannot be erased or retaken, keep in mind that both Berkeley and UCLA are most interested in an upward trend, as well as your most recent grades.  Bad grades from several years back that cannot be changed are not as important.
---
24. 

Foreign language completion is not a UC admissions requirement.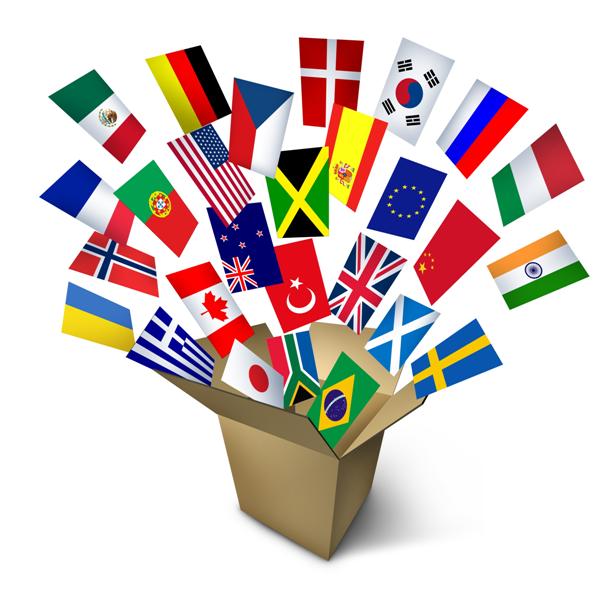 Unless it is required for your major, or you are fulfilling IGETC, you do not need a foreign language to apply to Berkeley or UCLA, or any UC for that matter. In terms of IGETC, two years of high school language in the same language fulfills the language requirement, as long as the last term of the second year of that language is a C- or better. Previous grades will not matter as language is a validation subject, meaning if you pass at a higher level, it is assumed you know the lower levels. To apply it to IGETC, you will need show your CCC advisor the high school transcript when he or she does the certification after you are accepted to your UC.  Keep in mind, some majors require more years of language than the two year high school equivalent.
Internationals:  If you have an international transcript that shows two years of high school instruction in a language other than English, you too have fulfilled IGETC. Bring the transcript to your CCC advisor for sign-off.
---
25. They do not care how long it takes you to get through the CCC.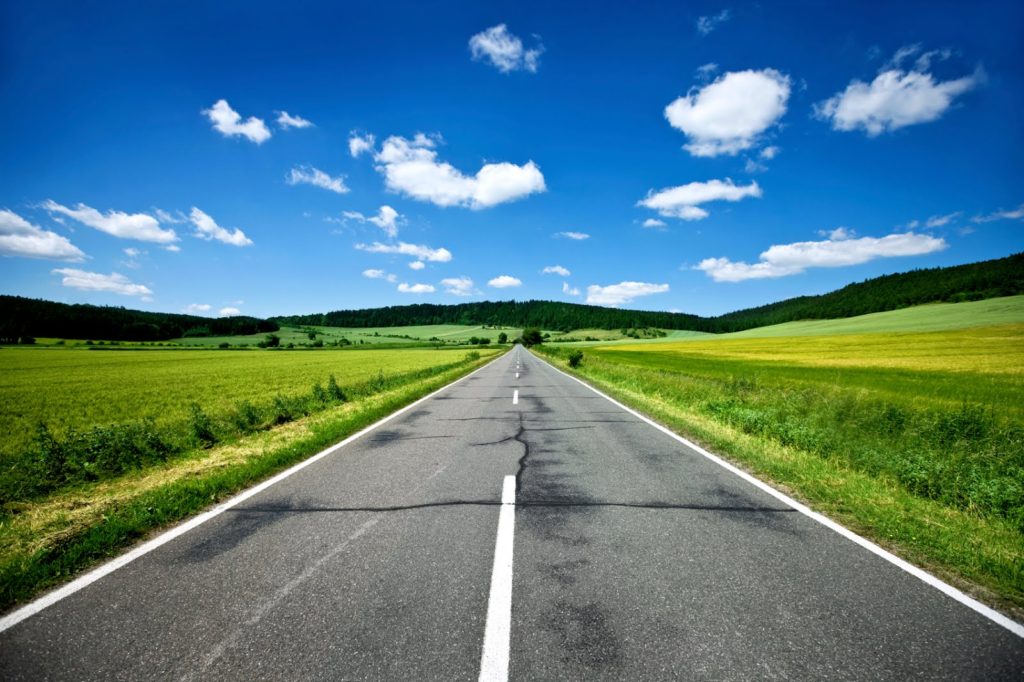 If the road you took to get to the UC was more of a winding path with multiple stops along the way, that's fine. Time spent on the road, so to speak, will not be  a deterrent. Both UCLA and Berkeley will also not care if you took time off, but will ask to explain any gaps. But don't sweat it; they merely want to know the reason, such as you were working, you had family obligations, you weren't ready.
---
26. Should you choose IGETC?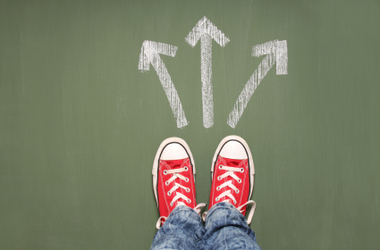 There are two general ed paths: Breadth and IGETC. IGETC is an acronym for Intersegmental General Education Transfer Curriculum. It is only offered at a CCC and has more classes to complete than simple Breadth.  If you are at a CCC and majoring in the social sciences, arts, humanities, etc, you usually should do IGETC. The positive with IGETC is it is accepted at every UC, meaning you will have completed all the gen ed courses for all the UCs with full IGETC certification provided by the CCC.  
Points about IGETC:

1. Once started, you must finish.

2. At UCLA you may apply with Partial IGETC (meaning 1-2 courses are missing), but it depends on college, so be sure and check. Berkeley will only accept full IGETC , so no partials, baby!

3. If you get into UCLA with Partial IGETC, it's to your advantage to try and finish in the summer before UC admission.

4. AP scores of 3 or higher may be applied to some areas of IGETC, depending on test.
---
27. Should you choose breadth?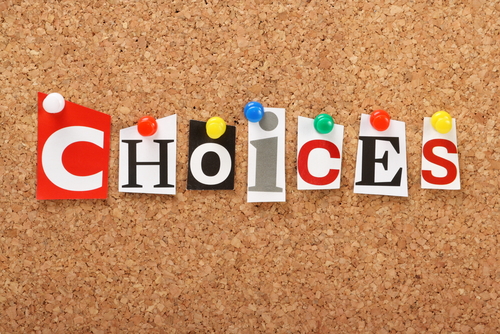 As noted in #26, breadth is the second gen ed path and usually has less courses than IGETC. It is the preferred choice for STEM majors as there are a ton of major course requirements to fulfill in STEM, making IGETC somewhat unwieldy. The potential drawback to breadth is that each UC and college has its own breadth rules which are often not the same. However, since breadth does not need to be completed in its entirety in order to transfer, the only relevance to not completing is you may have additional courses to complete at the UC.  Some AP scores may be applied, depending on the rules of that UC's college (College of Engineering, College of Letters and Science, etc.).
---
28. UCLA and Berkeley do NOT offer guaranteed admission.
There are six UCs that offer the Transfer Admission Guarantee (TAG) program to CCC applicants.  If you follow the rules set out, you are guaranteed admission to that campus.  Unfortunately, neither Berkeley nor UCLA offer guaranteed admission. But…
---
29.  They offer TAP instead.
UCLA and Berkeley offer other programs that can help students transfer:
UCLA Transfer Alliance Program (TAP):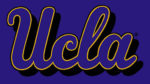 This is an honors-based program, offered at select CCCs. If the applicant takes a certain number of approved honors courses and attends various seminars, they may apply to UCLA in the TAP program and get priority consideration. Applicants also get to choose an alternate major (with stipulations) that is not afforded regular applicants. UCLA claims about 80% of TAP applicants get admitted.
Berkeley Transfer Alliance Project (TAP):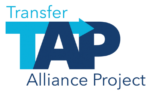 Berkeley's TAP is not same as UCLA's program. It is not honors-based and there is no priority consideration. To qualify for Berkeley's TAP you must be one of these three:  (1) a minority student, (2) low-income; or (3) first generation college student in your immediate family.  All you need to do is ask your CCC advisor to set up a meeting with the Berkeley rep next time they come onto your campus. Berkeley's TAP is a mentoring program and helps you meet your goal of successfully transferring. They also claim close to an 80% success rate.
---
30. Both Berkeley and UCLA are holistic.
Berkeley started the holistic trend at the UCs  some time back and now UCLA has followed suit. What holistic means in a nutshell is that admissions looks at the whole person when assessing the application. Make no mistake, GPA is still King, but they will look to see the person behind it — what hardships you might have had, what leadership you might exhibit, your workload, family obligations, awards, recognition, etc. This is where the Personal Insight questions (essays) can really help you shine.
---
31. UCLA and Berkeley love veterans.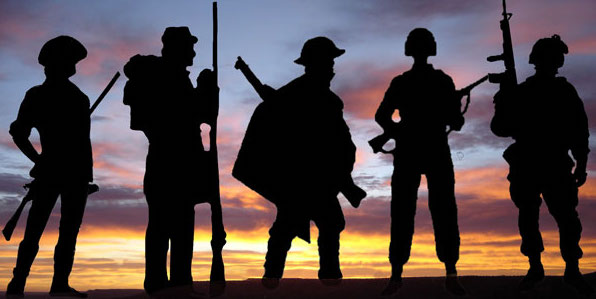 Berkeley is recognized as one of the top UCs for veterans and UCLA is close behind. If you are a veteran you need to reach out to both campuses for support and guidance. The University of California has a global web page for veterans to connect our military to all nine UC campuses. They offer a boatload of services.  Be sure to write about your military experience in teamwork, leadership, discipline or similar in your Personal Insight answers.
---
32. ECs generally are not important for transfers.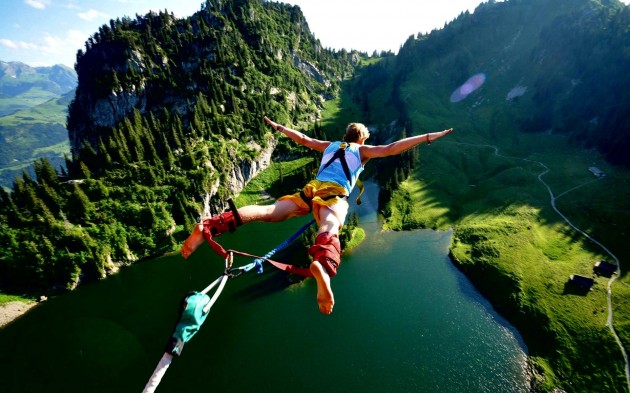 I'm slightly hesitant to say this because extra-curricular activities always help make you a more competitive applicant and certainly for selective majors, having major-related activities are a strength. But in general, both Berkeley and UCLA realize most transfers are working (jobs are an EC!) and have life obligations, so they are more easy-going about it. One big exception is Haas School of Business, which will expect leadership and business-related ECs. When using ECs for selective majors, try to show thematic elements and long-term commitment, if possible. 
---
33. Final winter / spring grades are not factored in.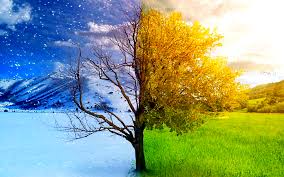 Cumulative GPA is only counted through the fall term when you apply. (In other words, if you apply in fall 2016 for fall 2017, the cumulative GPA cuts off after fall term 2016).  If you took a course in winter session and aced it, you can send an email to each of the UCs letting them know. How they use that information will be up to them, but it will not be factored into your cumulative GPA.
---
 

34. They do not count summer courses before enrollment as part of the application.
You certainly may be able to take summer courses at your CCC after admittance, but it is separate from the application process. You must complete the UC minimum units and all required courses by spring term before enrollment.
---
35. Both UCLA and Berkeley accept UC transfers.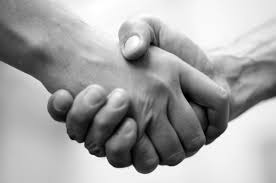 There is a misconception that it is near-impossible to transfer from one UC to either Berkeley or UCLA. False!  Applicants successfully transfer year after year. UCLA, in fact, gives UC transfers almost the same priority as CCC transfers. The keys to success, in addition to a strong GPA, are (1) fulfilling the major requirements for the major at your targeted UC.  You do this by going to assist.org, choosing any CCC and fulfilling the course list for the major. (2) The second part is getting a Letter of Reciprocity from your current UC. The letter indicates you have completed all the general ed courses at your UC.  While a Letter is not necessarily required I have seen Berkeley rescind UC acceptances when the Letter of Reciprocity that was earlier promised fell through. I suggest getting it completed for Berkeley, and at least checking with UCLA for best practices.
---
36. Both accept non-CCC applicants.
If you are applying from out-of-state or from another four year college in California, you can still get into Berkeley or UCLA. Sure, it's a bit harder, but it happens frequently. The key is to utilize assist.org. Look at the required courses for your major (choose any random CCC) and try and match your coursework at your institution as best as possible. Same goes with the general ed courses. Definitely take two English comp courses and a quantitative math/stats course. Berkeley offers a list of matching English courses from out-of-state colleges HERE.
---
37. Don't plan on choosing an alternate major.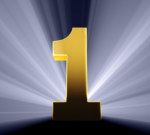 Berkeley does not accept alternate majors when you fill out the application. UCLA accepts alternate majors only in TAP and the alternate must be non-selective and only in the College of Letters and Science.
---
 38. They don't want SATs and your high school transcript is not part of the application process.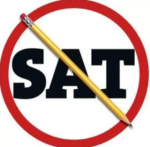 When you apply as a transfer you do not submit any SAT or ACT scores.  You also do not submit your high school transcript during the application process, but if accepted, you then will need to send the transcript before your UC term starts. Don't worry about grades as they have no relevance. They want the transcripts for various reasons — to verify what you wrote in the application about attendance, about graduation if applying for certain residence status situations that require CA high school graduation, or possibly to verify language fulfillment (they will look at the grades for that).
---
39. Don't mess up last term.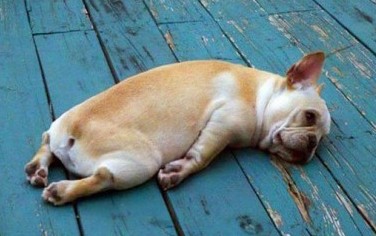 Unfortunately, there is sometimes a downward trend the final term after submitting your application. Possibly it's due to burn-out. Or perhaps you bit off more than you could chew. Either way, try to avoid Cs. UCLA is more lenient than Berkeley, as far as I can tell. If you get a C in a major required course, there's no telling how Berkeley might respond.  If you feel it is headed that way, reach out in advance to Berkeley (or UCLA), and try and get your other course grades up to help offset it.
---
40. Finally, you can be accepted into both Berkeley and UCLA.
There's a myth that UCLA and Berkeley communicate secretly and if you're accepted to one you won't be accepted to the other. Flat out false. Applicants get accepted to both campuses all the time. They don't communicate with each other. None of the UCs do.

---

Lindy King offers consulting services to prospective UC transfers and is author of the best-selling ebook, How to Transfer to a UC from a California Community College.