6 Things That Can Mess up Your UC Transfer Application
6.
6 Things That Can Mess up Your UC Transfer Application
As we move toward the November UC application period — as well as for those just starting out and trying to calculate the lower division courses, requirements and units — I am listing the six main areas that can easily foul up an application.
---
1. English Composition Requirement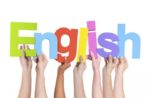 It is especially crucial when adding coursework from a non-CCC (California community college) that you are double, even triple, assured that any English composition courses taken will be accepted by the UC as fulfilling its requirement. You might be surprised at how many courses are not accepted. If you are doing IGETC and find out you made an error you will be forced to take the first course after the second, which puts you out of sequence, resulting in not being able to be signed off on Full IGETC. (Full is required for Berkeley's College of Letters and Science if that path is chosen.)
What is also extremely confusing is the freshman entry reading and writing requirement vs the transfer English composition requirement. Many students assume erroneously that their two English courses from a 4-year college fulfill the transfer English requirement whereas the courses only fulfill the freshman requirement. Even I had issues for some time with the way this is confusingly laid out on UC websites.
---
2. AP Exam Miscalculation
When you check the AP exam credit page for the University of California you might think you have it all squared away unit-wise and major course-wise. But hold your horses. Not necessarily.  Different colleges at each UC have its own rules as to how AP exam credit is applied.
Example 1: Berkeley's L&S does not allow AP Calc BC (any score) to fulfill a calc course, which means if you need a calc course for your major in L&S you need to take it. However, the AP may fulfill calc in other Berkeley colleges or at other UCs. If AP does not fulfill a course, it does not duplicate and you will get credit for both AP and the calc course.  But if that AP score fulfills Calc 1 or calc 2, it will be seen as a duplication, meaning you will lose units because of the duplication.
Example 2: Many majors will not accept an AP exam for its major coursework, so that AP Econ might fulfill a general ed, but your major in Econ might mean you still need an Econ course, while another UC might accept the AP as fulfilling it. That will also impact your unit count at some UCs.
It's confusing to say the least, and applicants can (1) end up below the minimum unit count for admission at one or more UCs, or (2) be missing major coursework because the AP is not accepted.  Additionally, while AP exams are usually accepted for general education, Berkeley's breadth path will not accept AP for gen ed.
---
3. Unit Limitations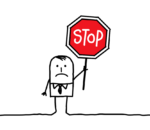 Hidden away in the bowels of assist.org is a section that lists Unit Limitations. Hopefully with the expected assist update (which has been in the works for several years), this important rule will become more visible. The gist is some courses have limitations, such as Course X will only award 2 units if you've taken Course Y and Course Z. Or: You will not be awarded credit for Course A if you've taken Course B. Keep in mind physical education-related courses only award 4 semester units maximum. I've seen students get rejected based on a unit-count that is lower than they thought (although appeals have often reinstated them).
---
4. Major Course Pile-Up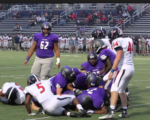 The UCs do not like to see a pile-up of major course requirements taken the last semester term (or even the last winter/spring quarter terms). Try to get as many done in advance as possible.  Some selective majors may even want only one course left by last term.
---
5. Minimum GPA for Major Coursework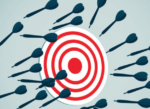 You need to look closely at the top part of the major/UC assist page to see if there are any rules regarding major coursework — not only if AP is accepted — but also if there is a minimum grade needed for certain courses. Not fulfilling this will get you rejected.
---
6.  Sequencing Miscalculations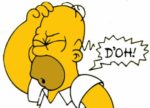 If you take courses out of sequence you will get subject credit, but will not be awarded units for the course taken out of sequence.
Fall 2018: Calc 2 (5 units)
Spring 2019: Calc 1 (5 units)
–You will only receive 5 units.
---
Unfortunately, the main gripe many have with the UCs is the plethora of conflicting rules, and the above shows just a few of them. If you need help with scheduling or major evaluation, please reach out.
---