May 18, 2019
I am excited to share with you the result of my UC application. My application to all 5 UCs, especially UCLA and UC Berkeley, was accepted for Fall 2018. Thank you very much on behalf my family and myself; it was through your help that I succeeded in processing the application.
May 11, 2019
I am amazed at how thoroughly Lindy worked with me to edit my personal insight essays. She is a perfectionist and the content seriously went through the roof. She gets you thinking about ideas and things that might not have entered your head at the start.
Nov 30, 2018
Lindy helped my son prepare his college application essays. He was accepted in all UCs he applied, even Berkeley for one of the hardest majors, Chemical Engineering. She also helped with private university essays where he got offers, with scholarships, from Georgetown, Emory and Santa Clara. Thanks Lindy for helping my son!
Yes!  You can transfer to Berkeley, or UCLA, or any other UC. 
CA College Transfer is the best independent UC admissions site anywhere on the web for students wishing to apply as a freshman or transfer to a UC. We offer college admissions coaching and guide students every day who are aiming for Berkeley, UCLA or any of the other UCs. If you feel you don't stand a chance getting into the University of California due to bad high school grades, a rough start at a community college, or myriad other reasons, I'm here to tell you your thinking is flawed.
We bring a wealth of expertise and knowledge
No matter the situation, CA College Transfer knows the complex UC process and will help guide you in the right direction. Our success also extends  to Ivies and elite privates. Annually we work with a high number of applicants attaining admission to not only Berkeley, Haas, and UCLA, but also Georgetown, Emory, Duke, Dartmouth, U of Chicago, and Wharton, to name a few.
When it comes to application essays, it is not a reach to say CA College Transfer is one of the best at digging for your best content, quality emotive phrasing and strong storytelling. I treat every applicant like my own child, meaning I savor their success. I'm a perfectionist, and never ever go just halfway. I will fight for that exceptional outcome.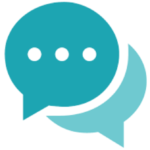 NEW!  Community forum!
Answers to everything you need to know. click here.
2018 Edition Available Now
COLLEGE APPLICATION SCENARIOS